Payment Gateway for Rent Payments
A big warm welcome to our new and existing tenants, as you will now be aware you have the choice of multiple rent payment options through the tenant and agent accessible; Ray White Payment Gateway
Payment methods include:
* Tenant initiated payment through telephone or internet
* Cash/Eftpos over the counter at Australia Post
* Bpay
* Recurring Schedule (Direct Debit) with the options of credit cards or debit cards
Tenants are provided with a login code and password once set up which allows them to set up the reoccurring payments, access full payment history, check payment status, initiate a single payment (for a bond payment, water invoice or other), cancel a single payment, access to submit forms to your property manager to cancel the arrangement when you are vacating or submit a form for any changes to bank account details or your payment method… All of the information you need to set up your payments can be found in the user guide and best of all no dishonour fees!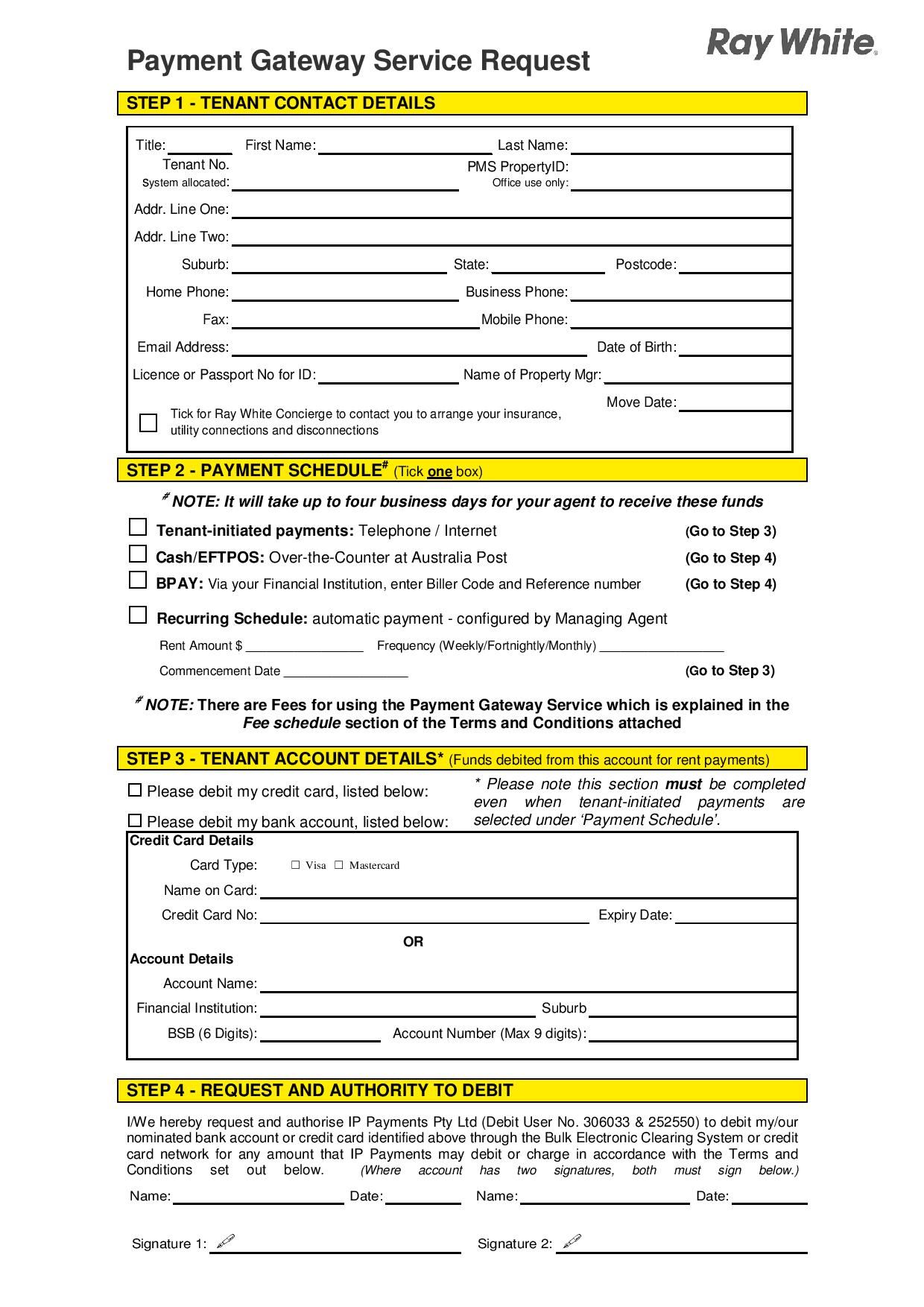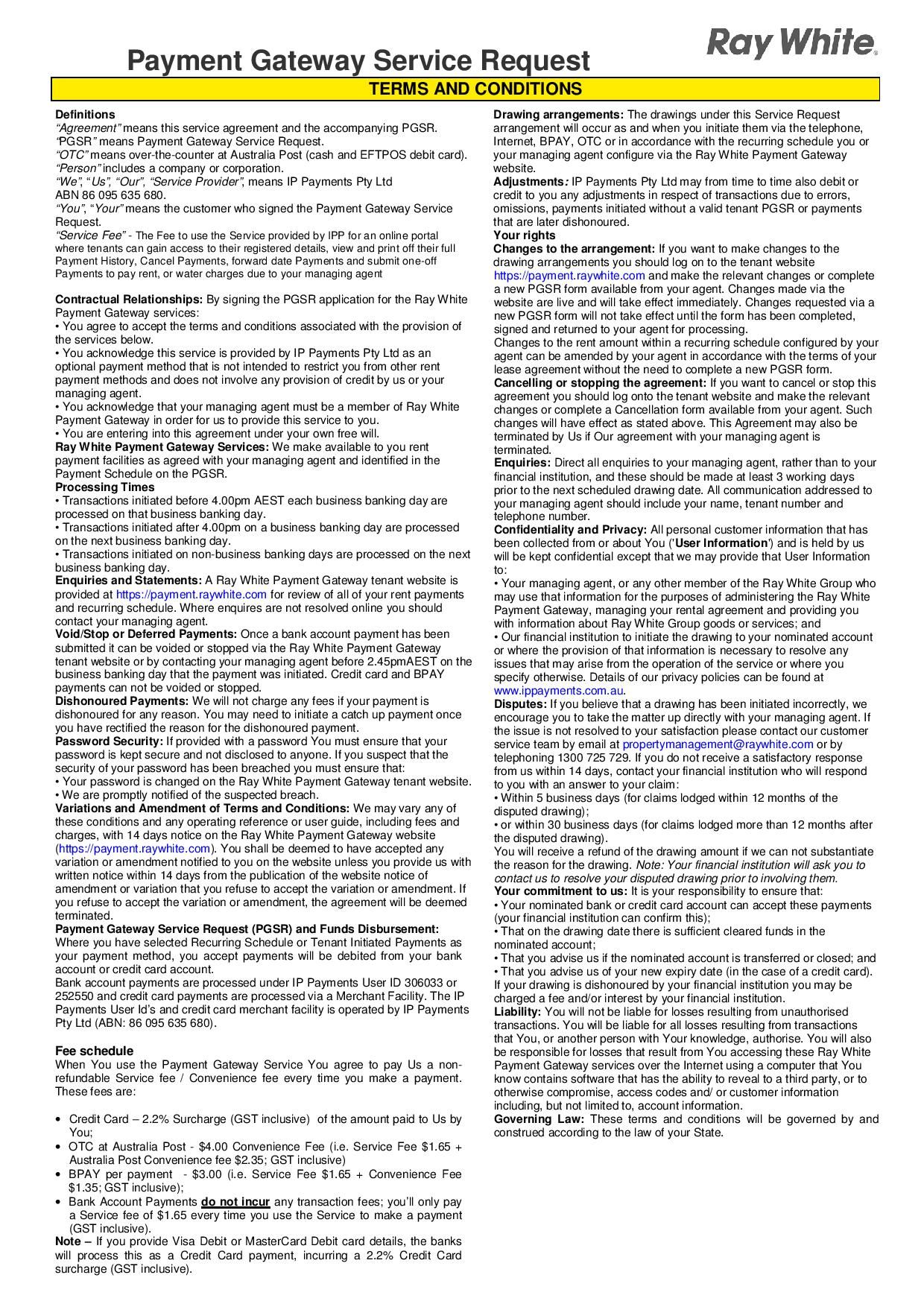 Payment Gateway can also arrange for Ray White Concierge to contact you to arrange your insurance, utility connections and disconnections.
Please complete the attached form on our website and email or fax through to your property manager, if you have any further questions or queries in relation to the Payment Gateway, please contact your property manager on (07) 4724 2430.
** Terms and conditions apply**
Located on 2nd page of Payment Gateway request form